Judith's work is currently being exhibited at Yore Mill Gallery at Upper Aysgarth Falls in Wensleydale, from September 2022 to February 2023.  During the month of September 2022 she is Artist of the Month at Yore Mill.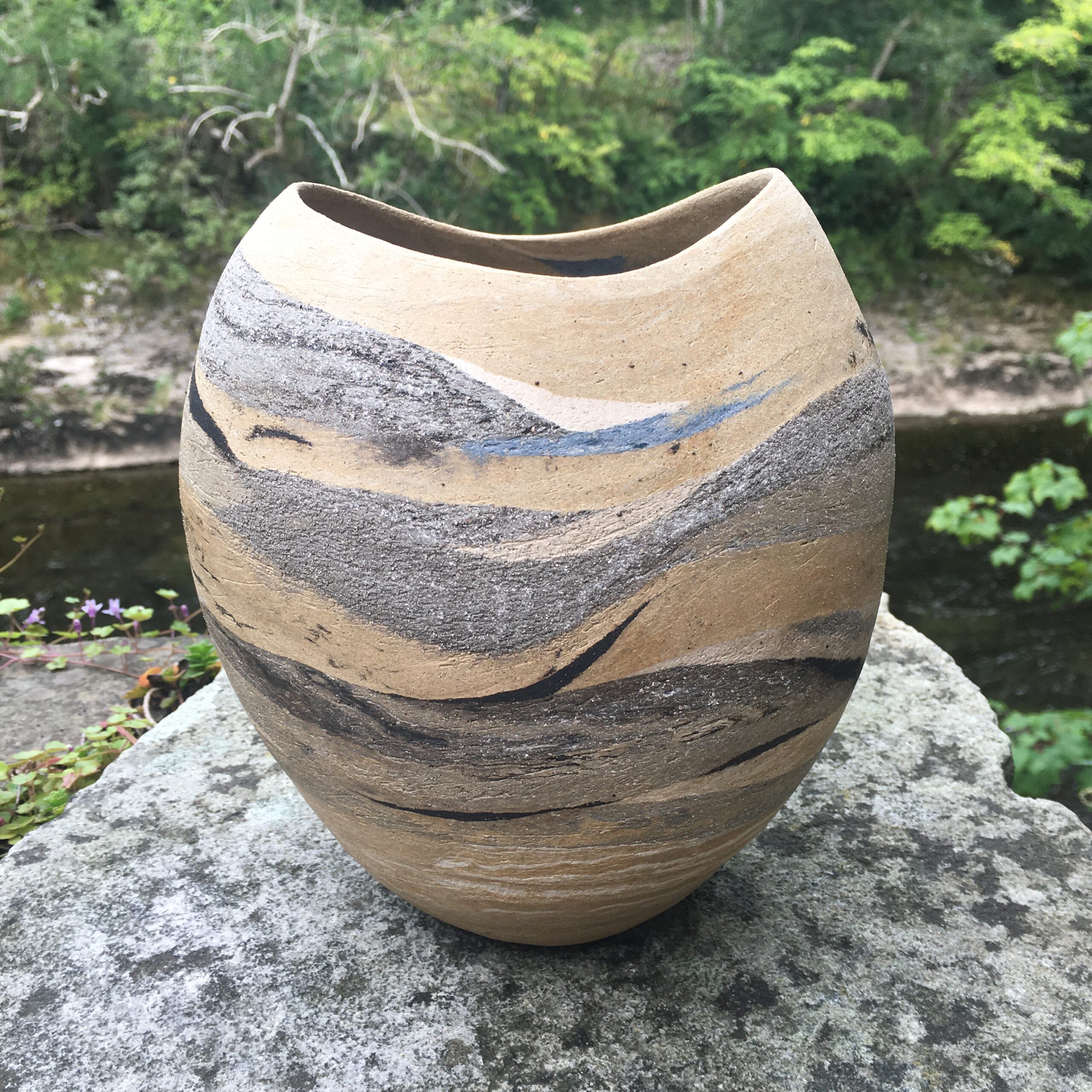 Judith Glover (2022) Shorescape1, stoneware with incorporated strata, H 20 cms.
Image by Julie Edwardson
Latest news: Judith's work will be exhibited at York Open Studios 2023, taking place on consecutive weekends April 15/16 and 22/23.