Hull-born and Edinburgh-raised, Judith Glover is a ceramic artist specialising in handbuilt sculptural pieces.  Now based in North Yorkshire, her ceramic work is often inspired by painters such as Giorgio Morandi (1890-1964), Joan Eardley (1921-1963), John Piper (1903-1992) and JMW Turner (1775-1851).
Judith's studio pottery is produced very slowly, mostly using the age-old technique of coiling.  From start to finish each item takes around six weeks.  She produces only about fifteen pieces each year.
There are currently two main strands to her work: one is the seascape/ beachscape/shorescape series – see below the example of Shorescape1, 2022, H 20 cms, W 18 cms, D 12 cms (image by Gareth Buddo@Furmoto).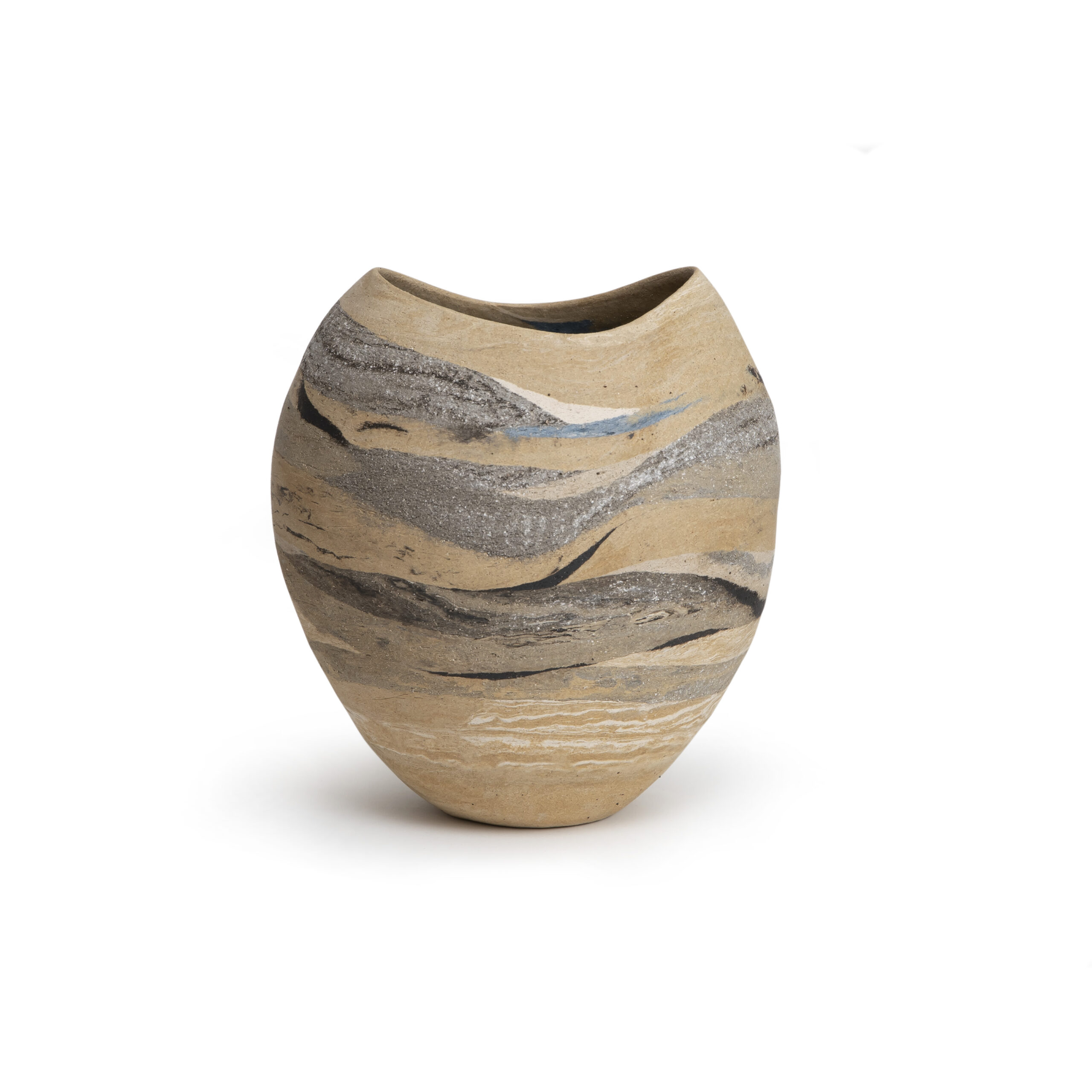 The second strand is rather more experimental: Judith is mark-making the surface of fired pieces (formed with her usual coiling technique) using watercolour paints, soft pastels and a water-based varnish.  On the About page there is an image of this work, a duo created in 2023, and she writes about the process and her thoughts behind it in Blog No 4.
Proceeds from sales of Judith Glover's work go to IDAS, the Yorkshire-based charity that supports those affected by domestic abuse.