Hull-born and Edinburgh-raised, Judith Glover is a ceramic artist specialising in handbuilt sculptural pieces.  Now based in North Yorkshire, her ceramic work is often inspired by painters such as Giorgio Morandi (1890-1964), Joan Eardley (1921-1963), John Piper (1903-1992) and JMW Turner (1775-1851).
Judith's studio pottery is produced very slowly, mostly using the age-old technique of coiling.  From start to finish each item takes around six weeks.  She produces only about fifteen pieces each year.
Currently the main work is the seascape/beachscape/shorescape series – see below the example of Shorescape1, 2022, H 20 cms, W 18 cms, D 12 cms (image by Gareth Buddo@Furmoto).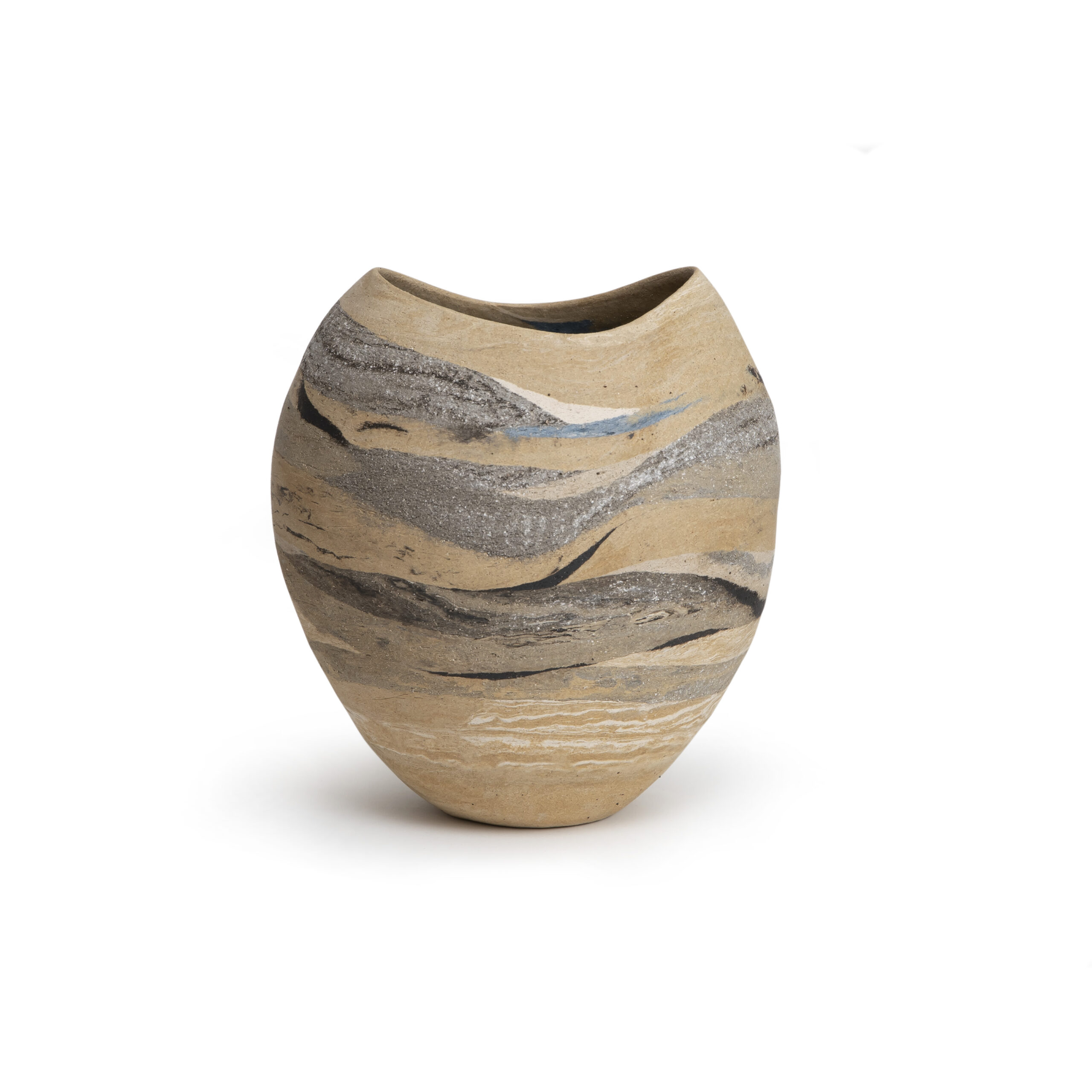 Trios (see image below by Gareth Buddo@Furmoto), inspired by the still life painting of Morandi, tend to resonate with people who focus on interior design and lighting. Those interested in the trios are encouraged to select their own, based on where the work is intended to be placed in homes. More details on the Shop page about this.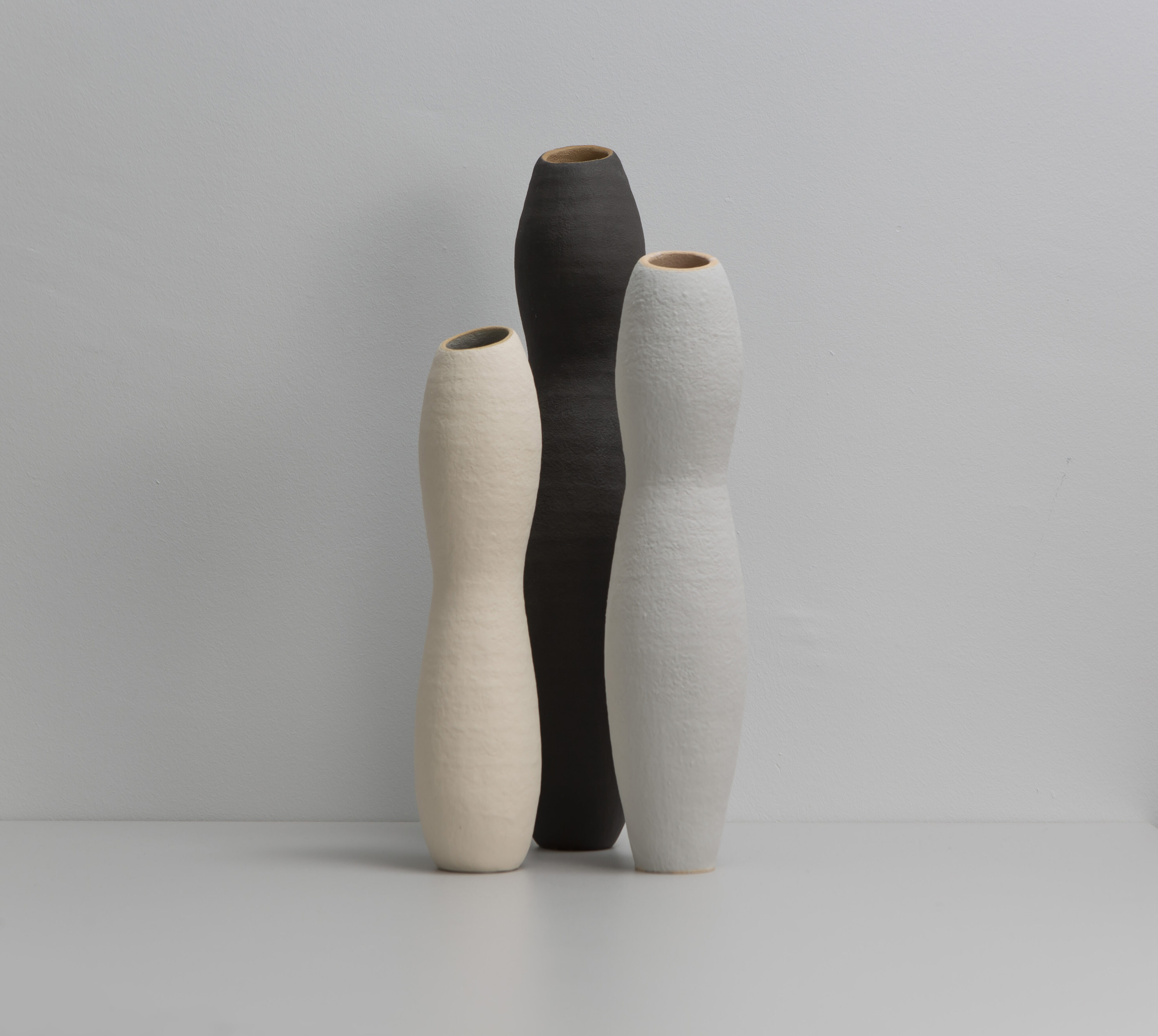 Please use the Contact form to get information about prices and about the Morandi-inspired trios.  Payment is by Paypal or by card. 
Proceeds from sales of Judith Glover's work go to IDAS, the Yorkshire-based charity that supports those affected by domestic abuse.
Many thanks to visitors to York Open Studios 2023; it was great to meet so many of you, and to be able once again to contribute to IDAS as a result of the sales made.