Background…
Studying in the renowned Surrey Adult Education service of the 1990s and 2000s gave me a firm grounding in ceramics.  Other than that I am largely self-taught, and owe much to the generosity of established ceramic artists – in particular Tim Pearce.
Re-locating to North Yorkshire in 2010, I have continued to develop my practice, specialising in sculptural handbuilding, particularly coiling. My base clay is generally a Potterycrafts recipe, which contains a red clay from Derbyshire and buff fireclays from Shropshire. I also use a highly textured grey clay, Rokk,  sourced from Potclays in Stoke-on-Trent, who import it from Barcelona.
I am a member of Northern Potters Association and an associate member of the Craft Potters Association.
Inspired by…
Joan Eardley (1921-1963) – her wild seascapes of the North-East of Scotland coast.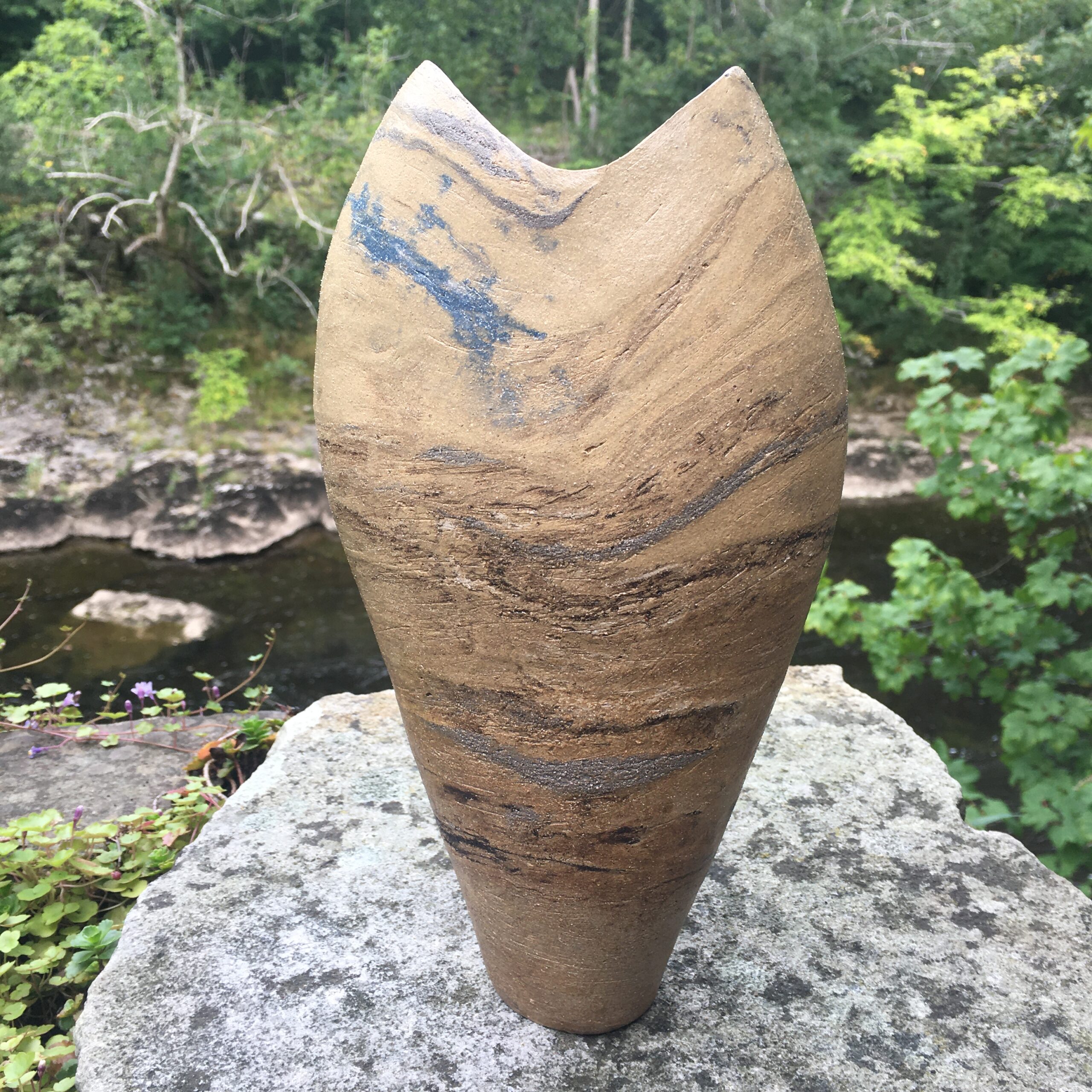 Judith Glover (2021) Seascape1, H: 29 cms
Handbuilt (coiled), stoneware, unglazed, image by Julie Edwardson
This coiled piece incorporates strata of different clays in the base clay.  The interior of the work shows the reverse of the strata and is as significant to me as the exterior. This series makes me think also of Turner's seascapes, such as his 1840 painting Seascape with Storm Coming On and his 1828 Seascape.
And also inspired by…
Georgio Morandi (1890-1964) – his quiet still life paintings of tall vessels arranged in groups, as shown on the Home page.
Each of the Morandi-inspired Trio pieces is finished with coloured slip in a narrow pallet of tones: grey, charcoal, cream and spice. These are pared-down forms, possibly reflecting the human torso, although they are not age or gender-specific. The interiors are in a contrasting tone of slip. These trios feature on the Shop page: potential buyers are encouraged to drop me a note via the Contact page, as I like to encourage them to select their own trio, bearing in mind where the pieces are to be placed in their home, office and so forth.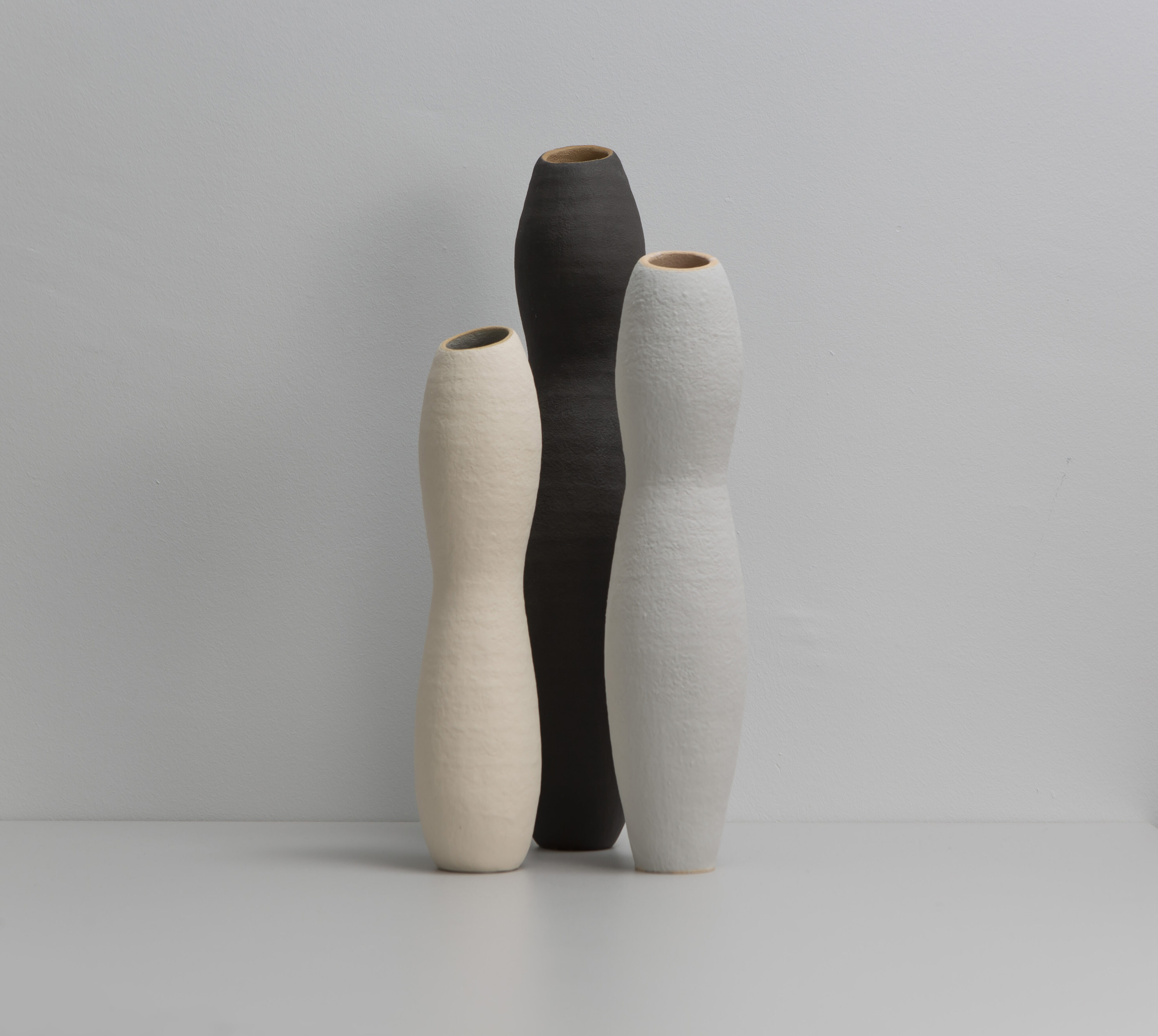 More recently …
Pieces developed in the pandemic lockdowns reflect land, shore and sea; some are inspired by the landscape of North Yorkshire, and some by the seascapes of Joan Eardley. They are handbuilt (coiled) and use either the Derbyshire/Shropshire mix or the textured grey clay 'Rokk', incorporating  clays of different tones and textures.  This is technically challenging as the shrinkage rates of the different clays vary, both at the drying and firing stages. This means that the different clays could pull against one another, creating splits and cracks. My solution is to build the work very slowly, adding only one or two coils every two days or so, and to dry it even more slowly before firing. The piece on the Home page is an example.
Each of these seascape/landscape pieces has a flash of blue, varying from quite small to prominent. Blue for me became a colour of optimism and hope during the global pandemic years. An example is below: detail of Seascape12 (image by Gareth Buddo). Several of these pieces are  on my Shop page.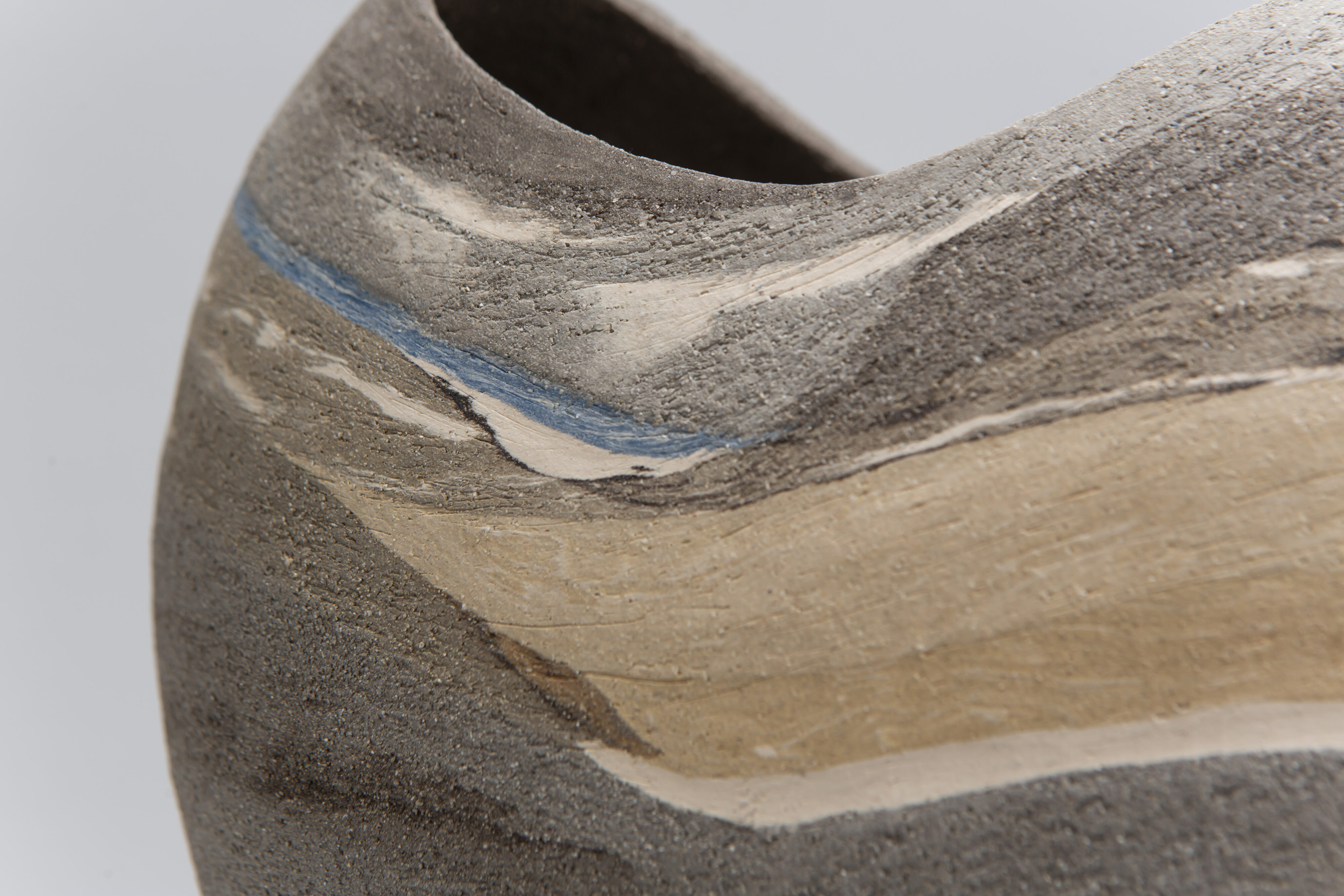 Unorthodox …
A recent approach mid-2022 is rather unusual: inspired by the landscape of North Yorkshire and by the work of Turner and Piper, I used my usual coiling technique and the Derbyshire/Shropshire mix to build tall vessels of 34-38 cms in height. Before firing I put an impressionistic series of cloud-like marks on the surface in coloured slip in tones of charcoal, cream and spice. I then fired the piece to stoneware temperature and (this is the unorthodox bit) marked the surface with watercolours and pastels before sealing the piece with a water-based matt varnish.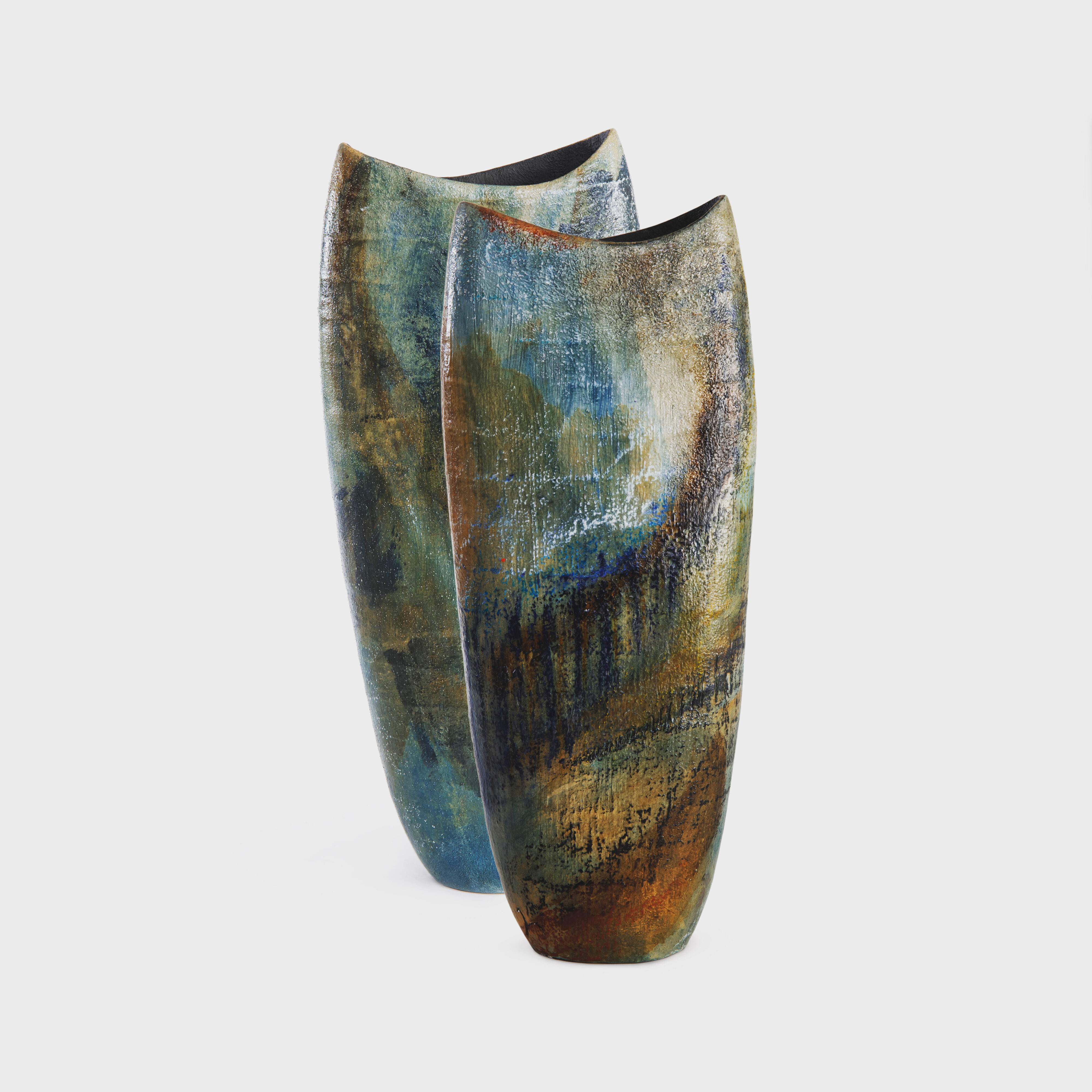 Judith Glover (2023) Duo: Inspired by… Turner (foreground), Inspired by…Piper (background)
Image by Gareth Buddo 
Lines1 was another result of this technique. The three smaller images below that show Face A, Face B and a side view of Lines1, images by Gareth Buddo.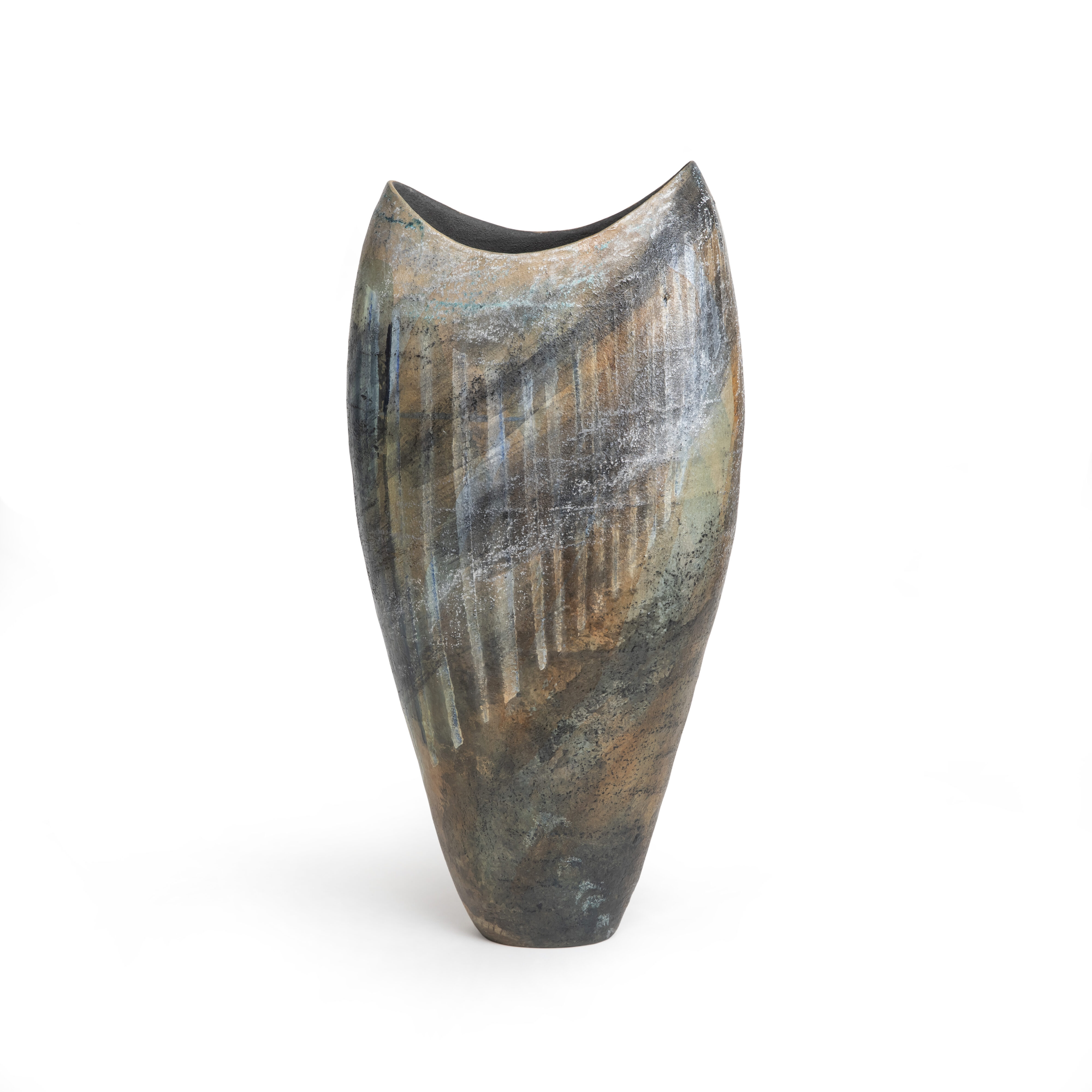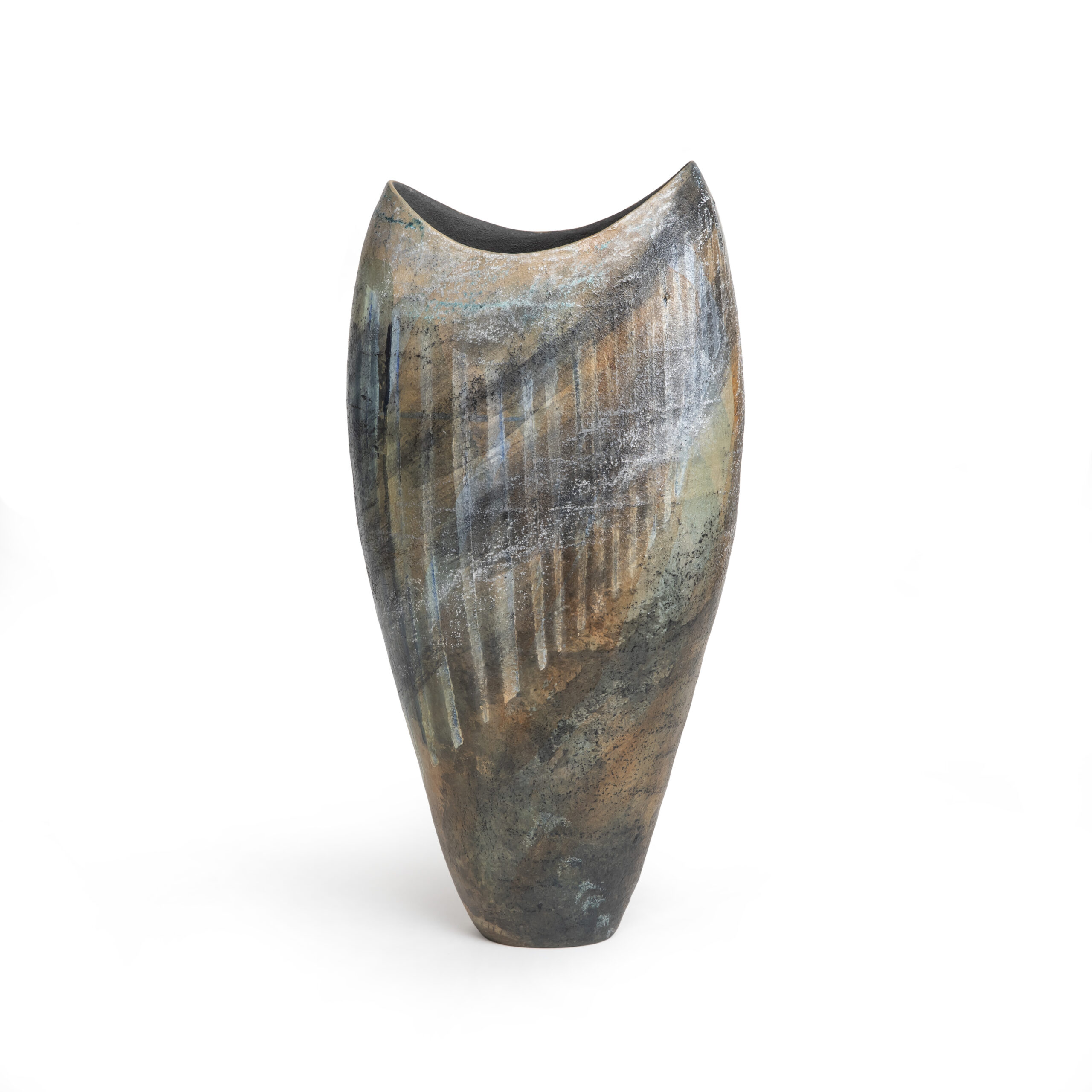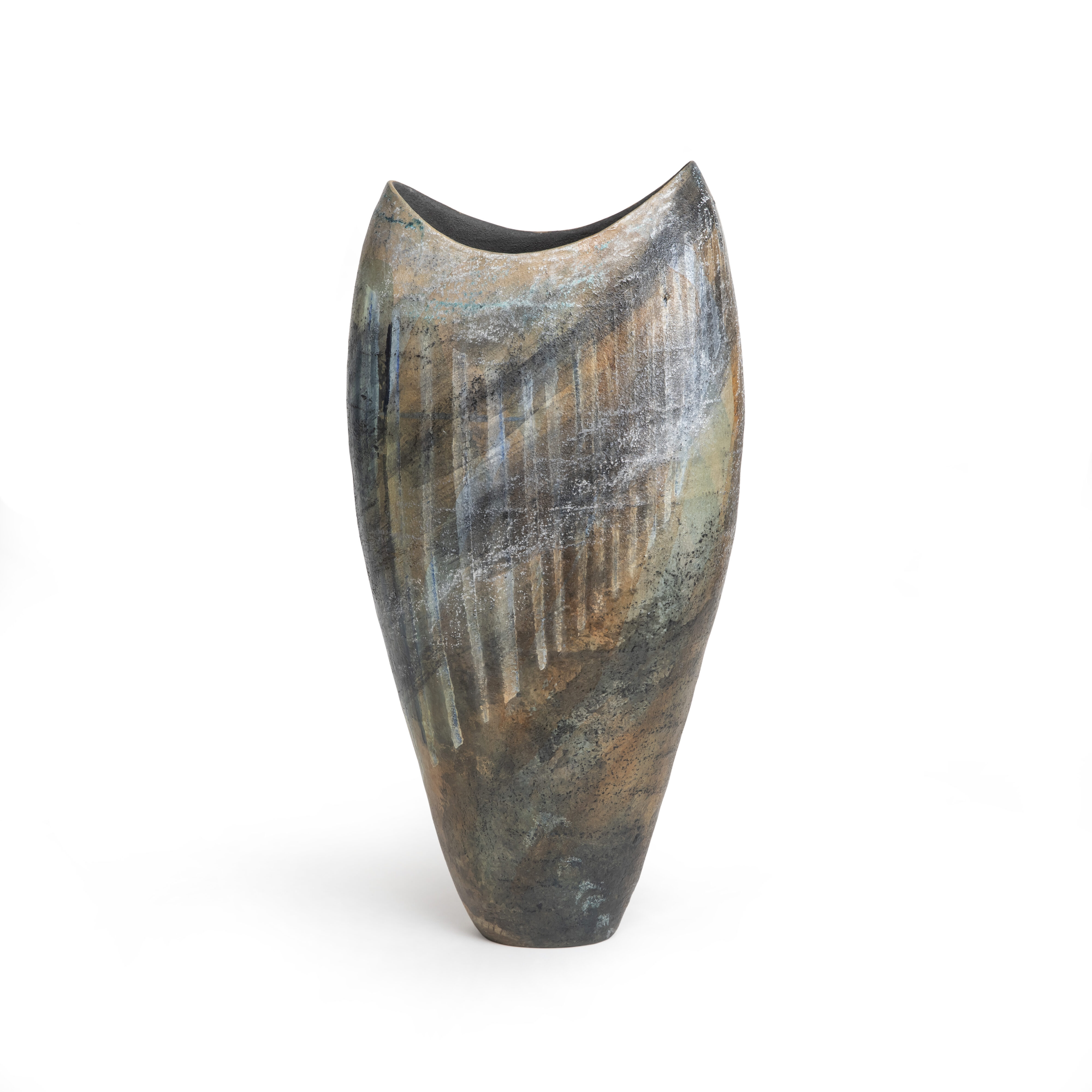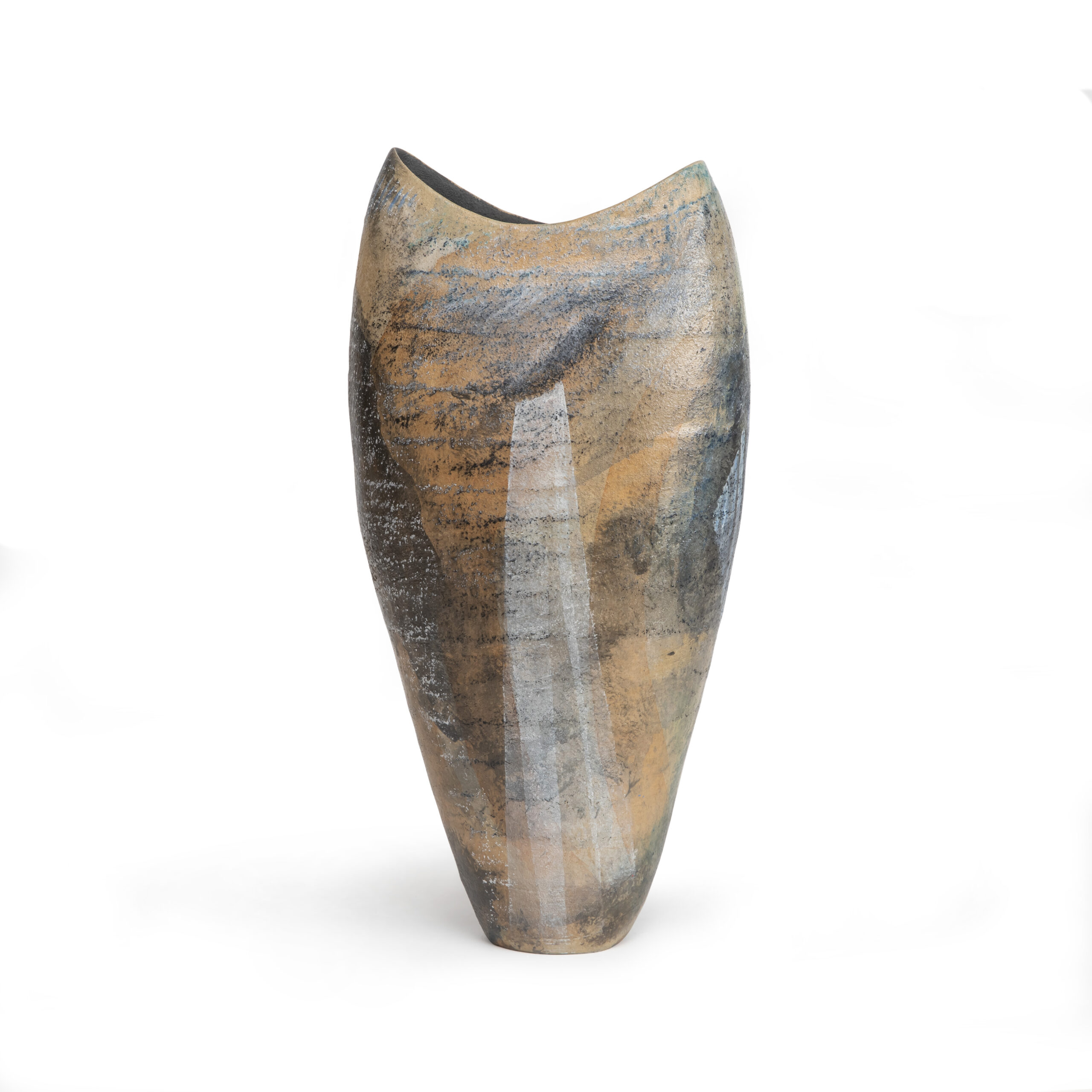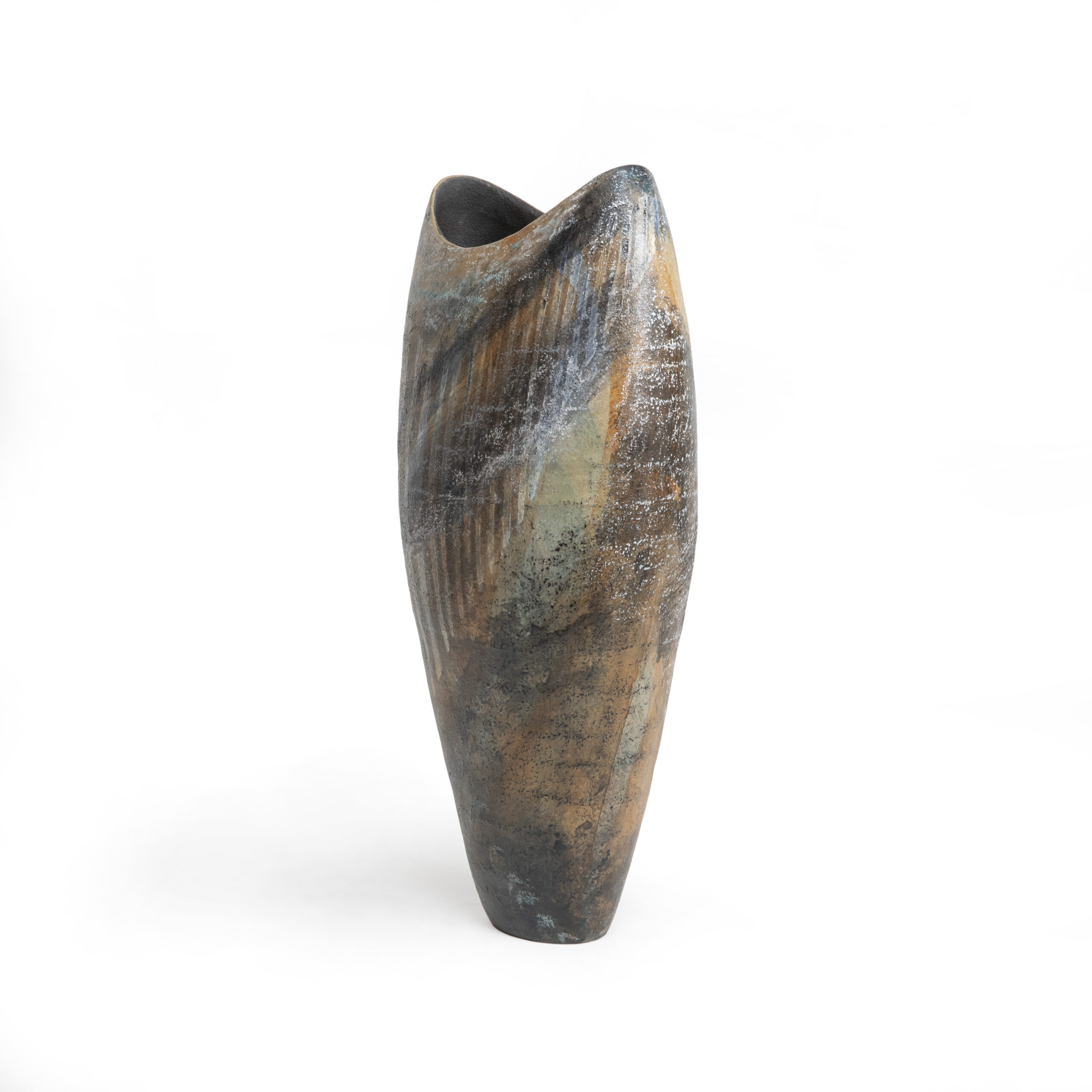 Judith Glover (2022) Lines1, H: 38 cms
Stoneware, watercolours, pastels, water-based varnish, images by Gareth Buddo