Background…
Studying with Su Rogers in the renowned Surrey Adult Education service of the 1990s and 2000s gave me a firm grounding in ceramics.  Other than that I am largely self-taught, and owe much to the generosity of established ceramic artists – in particular Tim Pearce.
Re-locating to North Yorkshire in 2010, I have continued to develop my practice, specialising in sculptural handbuilding, particularly coiling. My base clay is generally a Potterycrafts recipe, which contains a red clay from Derbyshire and buff fireclays from Shropshire..
Inspired by…
Joan Eardley (1921-1963) – her wild seascapes of the North-East of Scotland coast.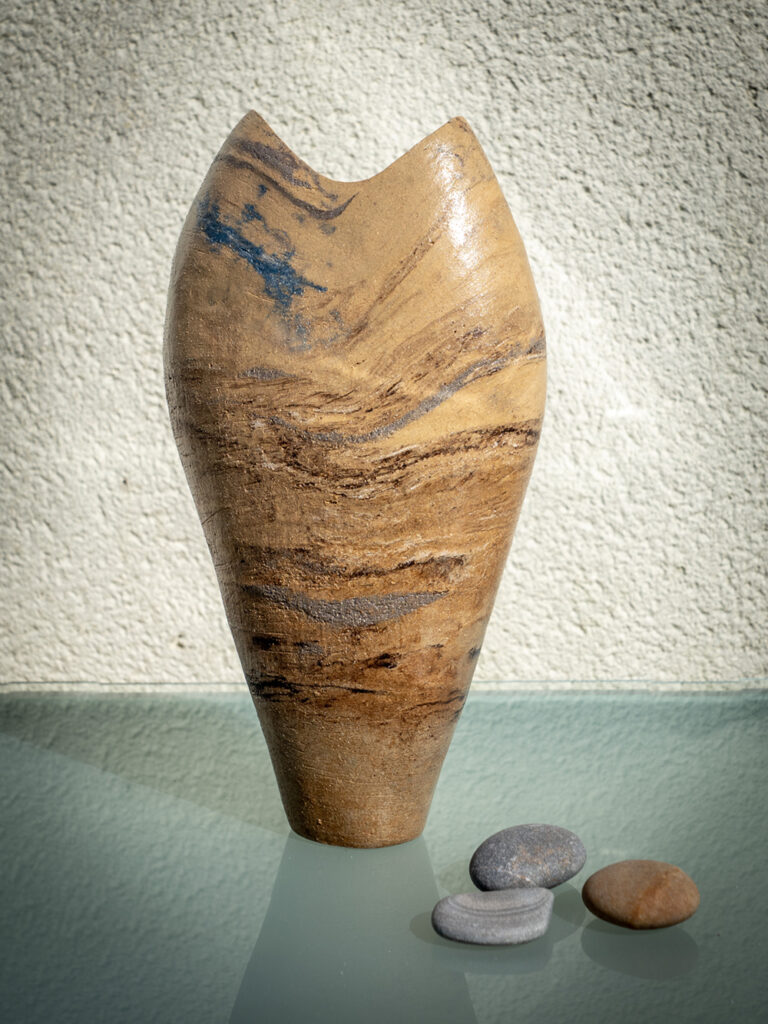 Judith Glover (2021) Seascape1, H: 29 cms, image by Carol Clarke, 
These pieces are coiled, using strata of different clays in the base clay. Because the strata are integral to the structure, the interior of the work is as important as the exterior.
This series makes me think also of Turner's seascapes, such as his 1840 painting Seascape with Storm Coming On and his 1828 Seascape.
and also inspired by…
Georgio Morandi (1890-1964) – his quiet still life paintings of tall sculptural vessels arranged in groups.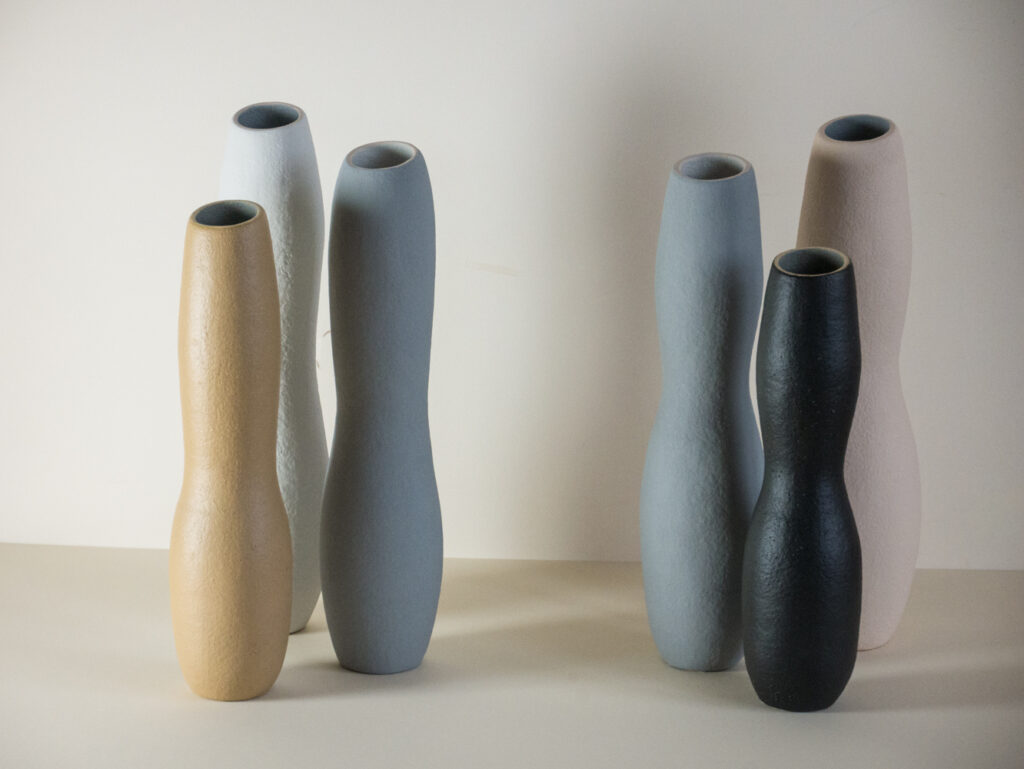 Judith Glover (2017) Two Trios, image by Carol Clarke, H: 28-33 cms
Each piece is finished with coloured slip in a narrow pallet of tones: grey, charcoal, cream and spice. These are pared-down forms, possibly reflecting the human torso, although they are not age or gender-specific. The interiors are in a contrasting tone of slip. These trios feature on the Shop page.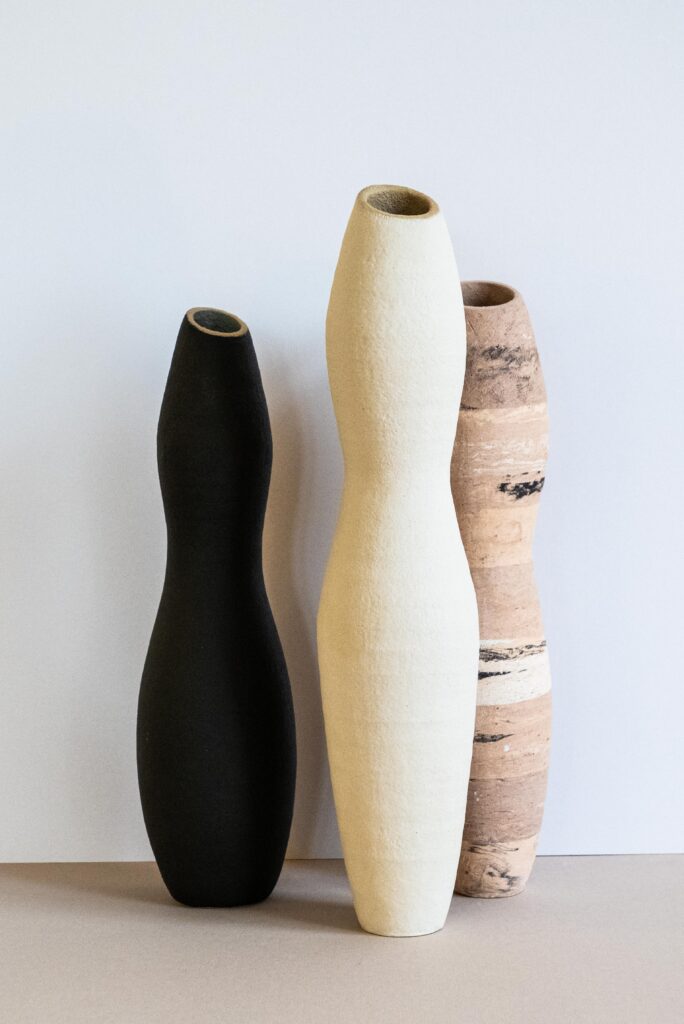 Judith Glover (2019) Trio with strata vessel, image by Carol Clarke, H: 29-33 cms
A development of the Morandi-inspired work features coiled vessels in strata of different clays.
This is technically challenging – each clay has a different shrinkage rate, both at the drying stage and in firing. Not all survive the kiln! (Well, fifteen hours reaching 1200 degrees C is quite a journey…)
My latest 'strata' pieces, developed in the 2020-2021 lockdowns, depict landscapes and seascapes. They use the technique of coiling, in a base clay of either the Derbyshire/Shropshire mix or a textured grey clay 'Rokk', incorporating  clays of different tones and textures. Several of these pieces are for sale on the Shop page.
Landscape2 was featured on the front page of the Northern Potters magazine in December 2020. It is currently being exhibited in the Ryedale Museum's 'In the Open' exhibition.
I am a member of Northern Potters Association and an associate member of the Craft Potters Association.
Proceeds from sales of my work go to IDAS, the North Yorkshire charity that supports those affected by domestic violence.