Hull-born and Edinburgh-raised, Judith Glover is a ceramic artist specialising in handbuilt sculptural pieces.  Now based in North Yorkshire, her ceramic work is often inspired by painters such as Giorgio Morandi and Joan Eardley.
Judith's studio pottery is produced very slowly, mostly using the age-old technique of coiling. From start to finish her pieces take around six weeks.  She produces about twenty pieces each year.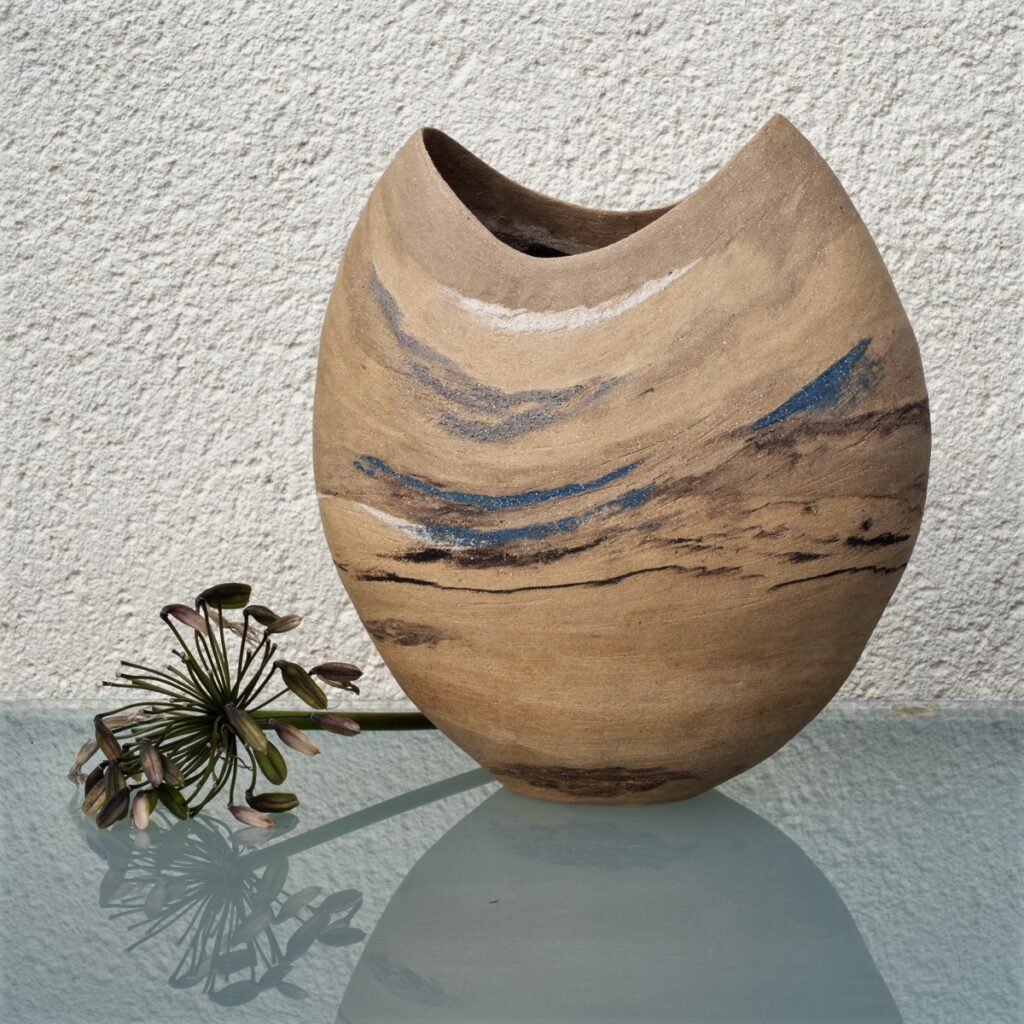 Judith Glover, 2020, Landscape2
Image by Carol Clarke
Coiled, unglazed, H 24 cms x W 20 x D 10.